SMILE Project Description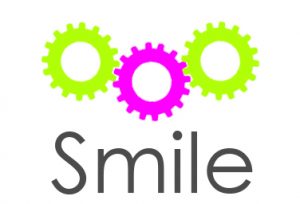 We are developing a smart digital predictive community alarm service, providing a reliable, affordable service for families and service providers.
The social care sector is ripe to exploit new opportunities arising from burgeoning sensing, data analytics methods, and ubiquitous connectivity.  This project builds on established methods to address a critical social care need through disrupting the existing model.
Currently people at risk of life-threatening events at home can sign up for a "community alarm service" costing £200 with ongoing monthly fees from around £8 to £20 depending on the local authority.  This provides the user with an alarm button that, when pressed, alerts a remote monitoring service, which can respond appropriately by voice or in-person.  This model has several problems: it relies on the user remembering, and being able, to press the button; it is obtrusive in the home and so people refuse installation; It is expensive – e.g. the Scottish Government aim to provide it to all over 75s would cost around £140M; and it relies on the analogue phone network, which will be phased out by 2025.
This project will conduct industrial research by a consortium of academic, sector and technology partners to research and develop a smart-meter based alarm service that is, in contrast to the existing service: automated, affordable (less than £30), and digital.  Based on ubiquitous Smart Meter data communicated by industry-standard Consumer Access Devices over the broadband, and using advanced predictive analytics pioneered in the PI's lab, it will determine when the user's activities do not adhere to normal patterns and will alert family and carers so they can initiate a response.  The industry lead will provide the essential home, care and use-case testbed, and PI's lab will provide the data science expertise, which will include data gathering, data wrangling, building predictive statistical models using supervised and unsupervised methods, and the associated visualisation and communication channels to deliver alerts.  This fits well with Scotland's digital health and care strategy, which states that everyone in need should be able to assert: 'I have access to the digital information, tools and services I ned to help maintain and improve my health and wellbeing'